Spaced Picket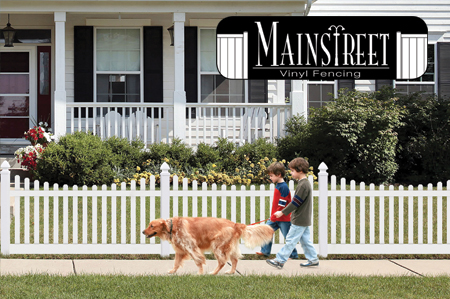 Our Vinyl Spaced Picket Panels are the perfect choice for that white-picket fence look without all of the maintenance! The top rail is a routed 2" x 3-1/2" vinyl rail and the bottom vinyl rail is a routed 2" x 6" rail reinforced with aluminum to reduce sag. These panels are accompanied by 4" square vinyl posts. It is available in 2 Different Styles:
-2 Different Heights: 36" or 48"
-Gates are available to match

Our Radiant Guard color retention technology protects the finish from the sun's harmful rays

Our custom, in-house, fusion welded gates are
intricately constructed to preserve
the picket spacing of the panels and are
also reinforced with aluminum in the
sides.

13676 York Road | North Royalton, Ohio 44133 | Phone: 440.237.9999 | Fax:440.237.7995