Semi-Privacy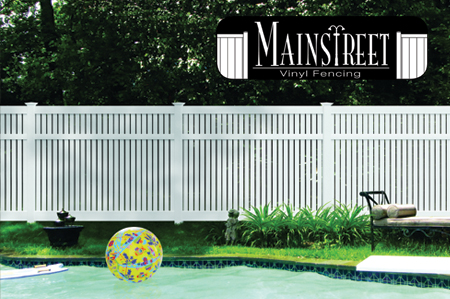 Our Vinyl Semi-Privacy Fence is just as heavy duty as our Vinyl Privacy Fence with a 5/8" spacing in between the boards for a different style. It has 2" x 6" Routed Top and Bottom Rails, a 2" x 3-1/2" Routed Middle Rail that can be positioned directly in the middle of the fence or closer to the Top Rail, and 7/8" x 3" Boards. 5" square posts hold these panels up. In order to reduce sag, all of our panels are aluminum reinforced in the bottom rail. It is available in:
-White
-3 Heights: 48", 60", 72"
-Gates are available to match


Our Radiant Guard color retention technology protects the finish from the sun's harmful rays.

Our custom, in-house, fusion welded gates are
reinforced with aluminum in the
sides of each gate


13676 York Road | North Royalton, Ohio 44133 | Phone: 440.237.9999 | Fax:440.237.7995